When An Entrepreneur And An Actress Hired A Moroccan-Inspired Designer To Create Their Oceanfront Residence, Fantasy Spread From Room To Room.
DESIGN Frank de Biasi, Frank de Biasi Interiors, New York, NY ARCHITECTURE Smith and Moore Architects, West Palm Beach, FL LANDSCAPE ARCHITECTURE Lang Design Group, West Palm Beach, FL PHOTOGRAPHY Ken Hayden, Miami Beach, FL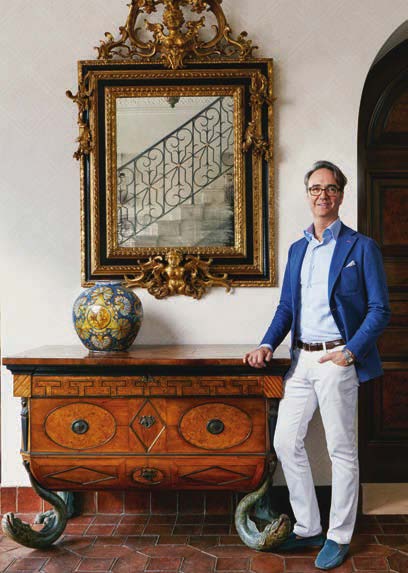 ABOVE: In the entry, New York-based designer Frank de Biasi showcases an antique Italian commode. Photography by Robert and Carmel Brantley, Delray Beach, FL.
WHEN A NEW YORK-BASED DESIGNER, Frank de Biasi, was hired to create a brand new seaside home in Palm Beach, Fla., that looked like it had always been there, he studied the history of the island's architecture. Homeowners Bob and Mia Matthews, who met de Biasi in Palm Beach, asked him to design a warm and inviting, Mizner-inspired family home. "Mia, Bob and I were inspired to design an adventurous home using these styles in vibrant colors such as turquoise, green, blue and white with pops of pink." The clients' main directive — the new 15,000-square-foot home is to look like it's been around since the "Glory Days" of the 1920s.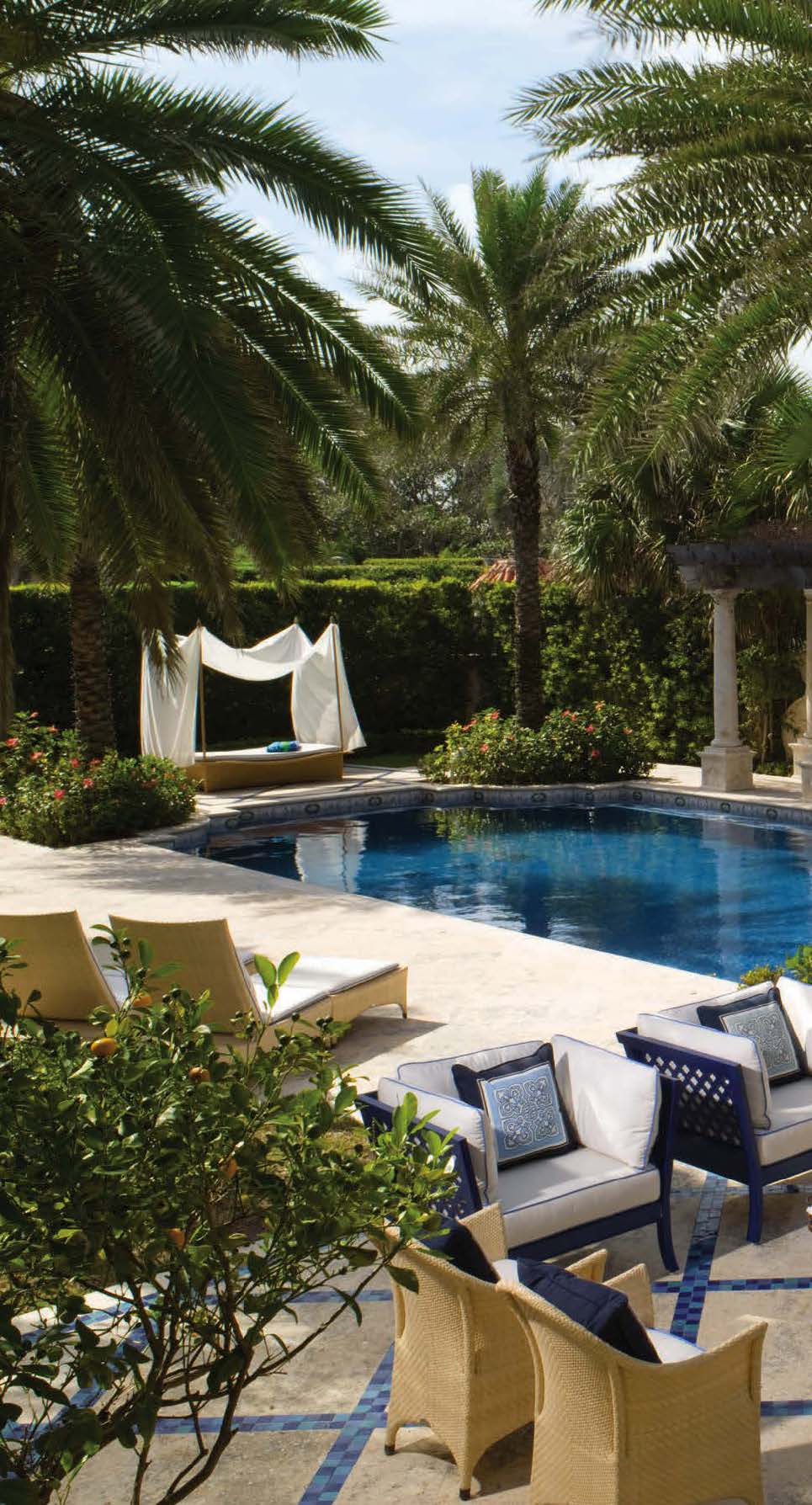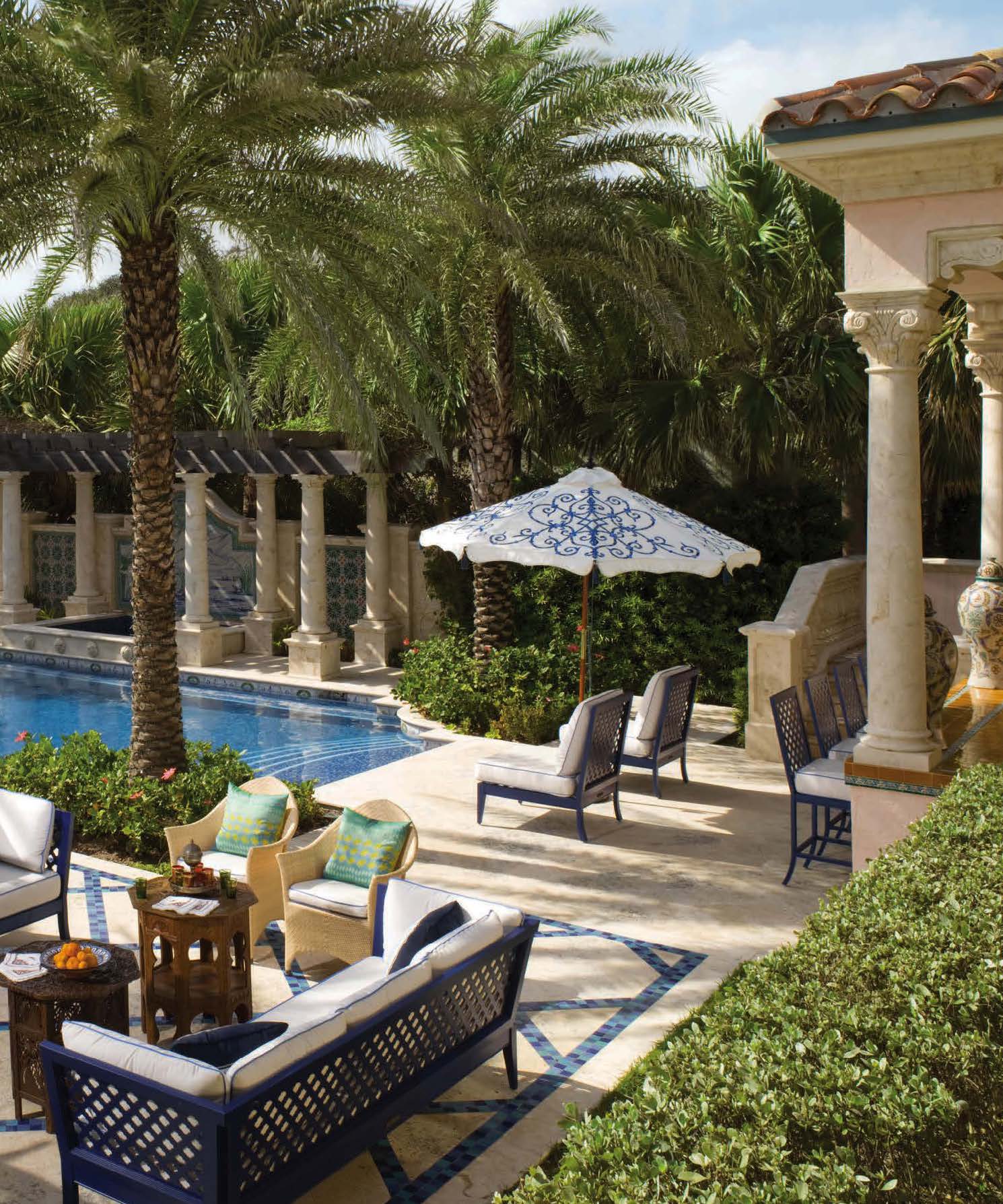 A columned pergola shapes a shaded space for friends and family to enjoy the whirlpool. McKinnon & Harris furnishings style intimate outdoor seating areas for conversation, while Dedon's draped sunbed and chaise lounges offer relaxation poolside.